Tile Flooring
Beautiful, stylish, and durable, tile flooring isn't just for bathrooms anymore. These days, it's one of the trendiest types of flooring around. And best of all, tile floors can last a lifetime.
Shop All
Popular Types of Tile Flooring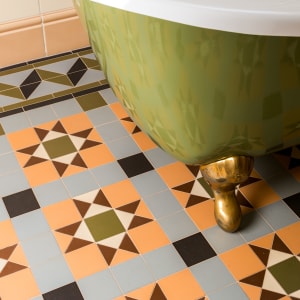 Ceramic Tile
Durable, waterproof, and beautiful
Excellent surface grip
Great for kitchens, bathrooms, and beyond
Porcelain Tile
Waterproof, durable, and gorgeous
Less porous and stain-prone than ceramic
Available in glazed and unglazed options
Wood Look Tile
The look of real wood with the durability of tile
A waterproof wood flooring alternative
Available from some of the best tile manufacturers
Tile Flooring For Every Room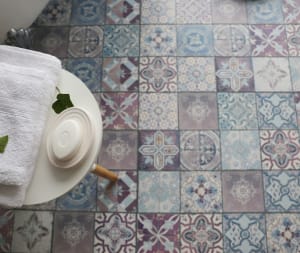 Bathroom Tile
You want waterproof floors in your bathroom, and tile is one of the best flooring types for wet areas.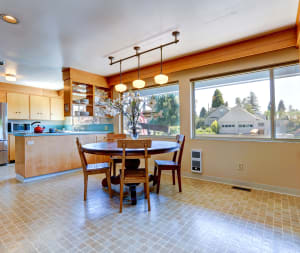 Kitchen Tile
Tile flooring is easy to clean, an absolute must when it comes to kitchens.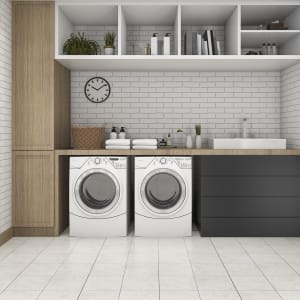 Laundry Room Tile
Tile floors are highly durable, which make them a great option for laundry rooms.
Top Rated Tile Flooring Specialists Near You
C to C Tile, Inc
DEZER BUILDING, New York, NY 10010
00
At C to C Tile our team of experts provides high-quality materials at affordable prices. We take great pride in our word of mouth advertising and great reviews our customers have left us. The C to C Tile team specializes in tone, ceramic, porcelain, glass, and many other products. We take pride in our friendly and professional staff of flooring installers and designers. Call us to schedule an appointment to add comfort and design to your home.
12 recent views
The Longest Yard
464 Franklin Ave, Nutley, NJ 07110
The Longest Yard, flooring professionals, is a small business, family owned and operated, that prides itself on personal service, quality products and guaranteed installations. We offer a wide variety of flooring options: carpet, hardwood, laminate, sheet vinyl, luxury vinyl tiles & planks, ceramic and porcelain tile. A simple backsplash might be just what your kitchen needs to spice it up - we can help you with that too!
146 recent views
Aldo Design Inc
35 Hayward Ave, Carteret, NJ 07008
Aldo Design is locally owned and operated, servicing Carteret and surrounding areas since 1972. The Aldo Design team specializes in flooring sales and installation. Our showroom carries a wide selection of carpet, tile, vinyl flooring and hardwood flooring products. We take pride in our friendly and professional staff of flooring installers and designers. Call us to schedule your free in-home design consultation, measuring and estimates. Come visit the Aldo Design showroom at: 35 Hayward Ave, Carteret, NJ 07008, USA
5 recent views
Why Tile Flooring?
Why Tile Flooring?
Tile is one of the oldest and most versatile types of flooring in the world. It can go anywhere and everywhere, from bathrooms to kitchens and beyond. Whether you want the classic look of porcelain tile, the rustic feel of ceramic tile, or the chic luxury of stone tile, you're guaranteed to find the right types of tile for you. And with so many beautiful designs and options on the market, it's easier than ever.
Ceramic vs. Porcelain Tile
What's the difference between ceramic tile and porcelain tile? Porcelain tiles are made from a more refined clay and baked at a higher temperature. This makes porcelain even more waterproof than ordinary ceramic (and less prone to staining). But it also makes it a bit more slippery.
Cement Tile
Unlike ceramic tile and porcelain tile, cement tile isn't baked in a kiln. It cures at room temperature, just like ordinary cement. Cement tile comes in beautiful patterns, and it's especially popular in Europe. Plus, it can be refinished if it starts to wear down. Unfortunately, it's also a bit more porous than other types of tile.
Stone Tile
Stone tile is luxurious, stylish, and chic. If you want a high-end look that will last a lifetime, stone is a great choice. After all, who doesn't love a marble floor? Other popular types of natural stone tile include sandstone, slate, travertine, limestone, onyx, and granite.
Advantages of Tile Flooring
Tile is a timeless, durable, low-maintenance choice for any room of the house. And with so many types of tile to choose from, there's a tile for every style. Tile is durable, it's almost always waterproof, and it will last for ages. After all, they're still digging up tile floors from ancient Rome!
Installing Tile Flooring
Generally, tile flooring should be installed by a professional. Proper tile installation involves cutting, spacing, and grouting. Without proper installation, tile can lose its waterproof qualities. However, recent advances in snap-together tile flooring have made DIY tile installation a possibility for certain products.
When you are ready to install tile floors in your home, talk to your local flooring experts. Experienced contractors can help ensure your new floors are right for your space and that they are installed correctly, allowing them to last for years to come.